Get on the Shakin' Juice Cleanse! Why?
---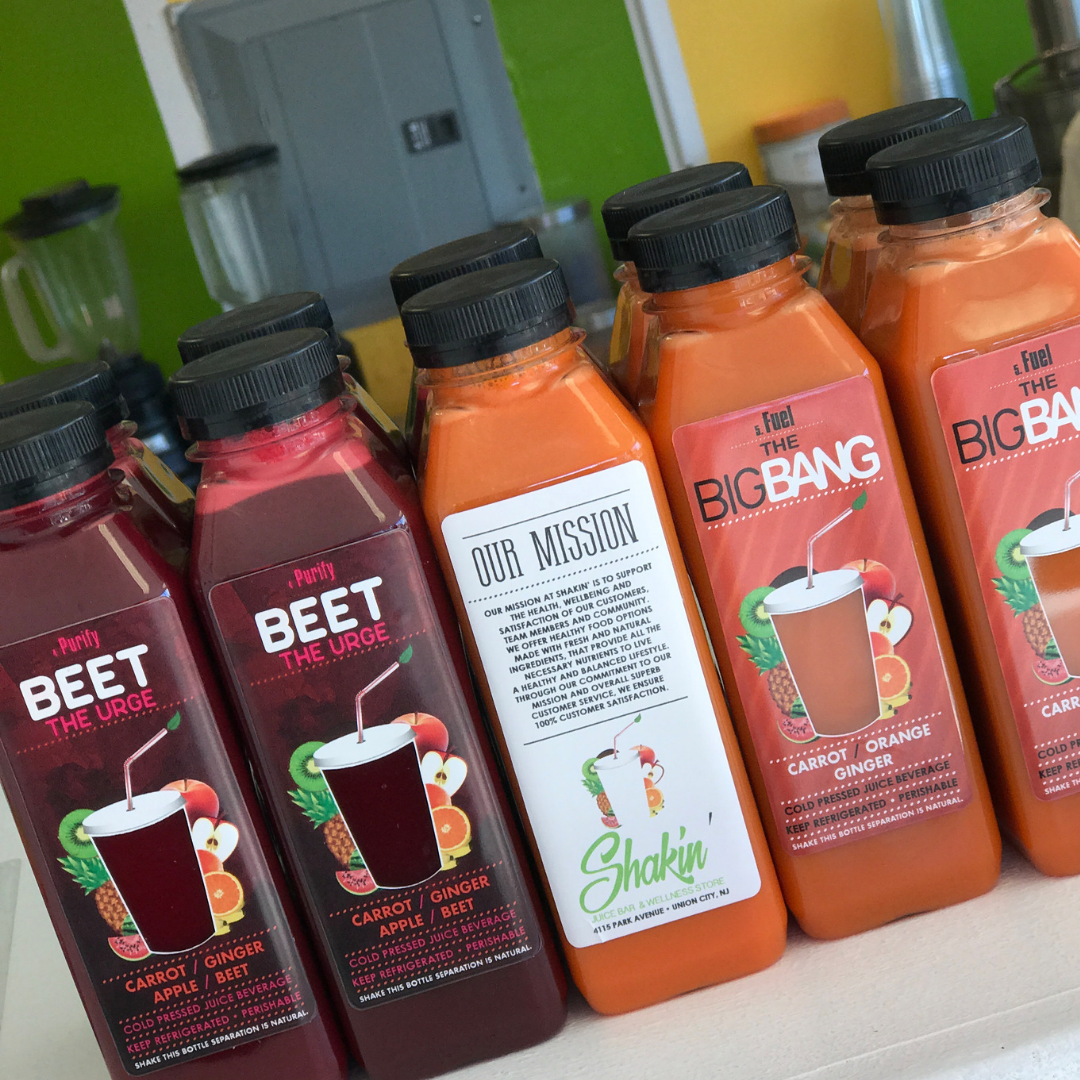 A Shakin' Juice Cleanse is a detox diet where you consumes fruit and vegetable juices. Drinking juices introduces extra nutrients into the body to boost overall health. Our Juices are rich in anti-inflammatory compounds that may boost the immune system and help you feel more energetic.
The way the Shakin' Juice Cleanse works is by consuming six juices per day starting the moment you wake up and every 3 hours after, for the rest of the day. During the period of the cleanse its recommended not to consume any whole food or alcoholic beverages.
Most clients that do the cleanse loose between 7lbs-15lbs by the time it's done.
Start your Shakin' Juice Cleanse detox today!!
Check out only a few of the Shakin' Juice Cleanse benefits
Rest the stomach
Rest and repair the gut
Reduce your appetite
Eliminate toxins
Provides your body with nutrition
Helps you lose weight
Improves your energy
Rehydrates the body
Allows maximum detoxification
Heals your cells
Poured, sealed, and ready to go!
Our Shakin' Juice Clenses are made in-house, fresh to order, using only whole ingredients.
Can't find better quality than that anywhere....
Ready to get started with your Shakin' Juice Cleanse?
Just Click Here To Get Started Now
---
Share this Event
---
Get this Event
---